One on One Fun
Have you played a board game with your little one lately? The new ones don't have winners or losers, they have "cooperative" goals, designed for practice with colors or numbers, and taking turns. Jack (2.75) and I played the Hoot Owl Hoot game today, in the magic minutes between his getting up from a nap and Grace awakening. The game uses color matching to 'round the board, attempting to get your owls safely in the nest before the sun comes up.
At some point in the 3rd round, Jack laid his head on my hand and said, "I love you, Gramma." Gramma for the win.
We have these three games from Peaceable Kingdom. In our first round of Hoot Owl Hoot, right after Jack turned two, I explained that our goal was to get the owls in the nest before the sun comes up. He quickly put them all in and threw up his arms in victory, like, how hard is that?! It took a while to get the concept of following directions and taking turns, but skills worth knowing! The paper and cardboard in these games are made according to the Forest Stewardship Council and printed with soy-based inks. Plastic used for spinners is made from corn and BPA free! All have won Platinum Best Toy Awards. They say 3+, but we started in the 2-3 range (it can take some patience in the beginning!) but we really enjoy playing them. Each takes about 15 minutes. Target is a GrandyCamp Affiliate and will support GrandyCamp by a small amount if you use this link to order merchandise http://goto.target.com/c/380968/81938/2092 with no extra charge to you.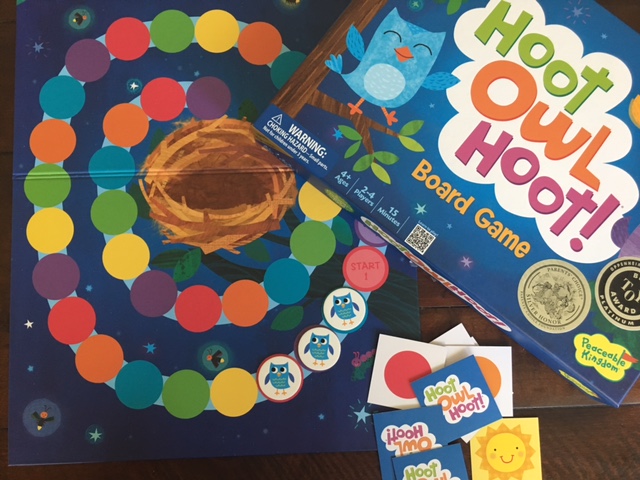 The Hoot Owl Hoot Board Game uses knowledge of colors to move around the board.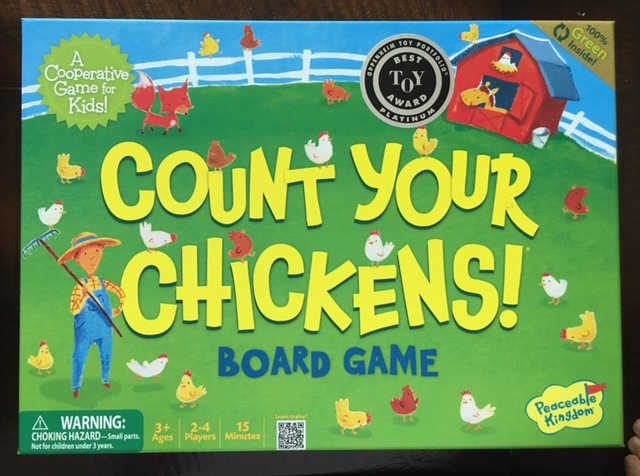 Count Your Chickens practices counting.
Snug as a Bug in a Rug uses color, counting, and shapes.
There is sure to be a rainy day in your future, or one inside with air conditioning!