Grand Sleepover Ideas
We also have a great Pinterest Board dedicated to sleepovers for all ages! It also includes fun breakfast ideas for the next morning.
Have the kids decorate a pillowcase with fabric markers. It can be a memento to look forward to next time!
Create a special "nook" for reading or snuggling with pillows, stuffed animals, and the child's art.
Stage a pretend cooking show with a favorite family recipe. Take lots of photos - of both the successes and failures. Do lots of taste-testing!
Coloring has upped its game, and it sets a great stage for conversation. Colored pencils and markers come in everything from neon to glitter. Free printables online and on our Sleepover Pinterest page.
Introduce them to hand shadow puppets; enlarge the drama (and humor) by posing the kids interacting with them.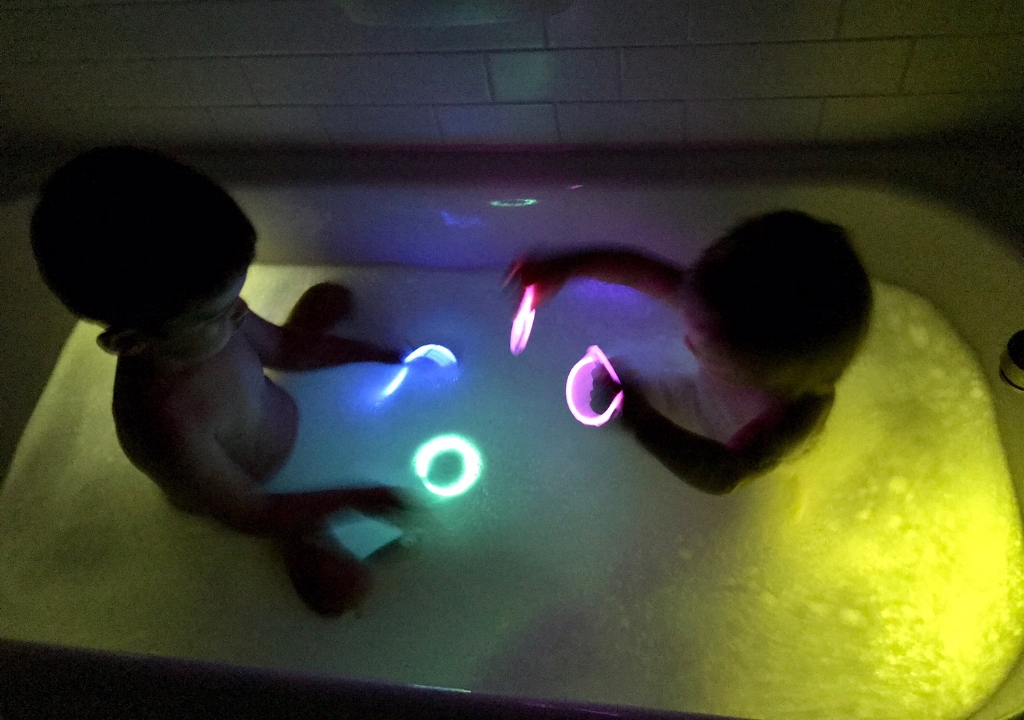 Use glowsticks or glowstick rings for a magical glow-in-the-dark bath!